Hello all of you out there in Blogland! I am losing my mind in thinking about all that I haven't done to prepare my classroom but I am again in my lazy summer place where I spent most of my weekend hanging out by the Venetian Pool in Coral Gables and cooking in my house.
The water was sooo cool (it comes from an aquifer) which was great on a hot Florida day!
In one of my many trips to the computer I found out I had received another award! (YAY!) The delightful Cindy Smith over at
Kindergarten Loves
gave me the Liebster Award!This award is named for the German word "Liebster," which translates to "beloved" or "favorite," and it is given to "new and upcoming bloggers."
Thank you tons for the award! If you have not visited her blog you really should!
So here are the rules:
1. Link back to the person who gave it to you. (Did that above ;)
2. Post the award to your blog. (Did that too :)
3. Give the award to at least 5 bloggers with less than 200 followers.
4. Leave a comment on the 5 blogs to let them know that they have been offered this award. (Did that too!)
Here are five bloggers that I believe also should receive this lovely award.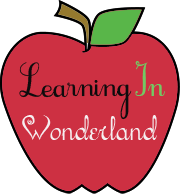 (I could only find four sites of the ones I love that fit the criteria. I guess that means I should spend more time looking through blogs!)
Now I am going to join the Newbie Blog Hop train. I hope I do this right but if I don't, oh well, I'll learn...
1. What state are you in?
I am in Florida.
2. What is your current teaching position?
I teach kindergarten at a difficult elementary school in Miami.
3. What is your teaching experience?
Well. I began by teaching 2nd grade my first three years. After that I took a very short break to be an Intervention Specialist (very long and convoluted story) I taught a 4th/ 5th grade combo for a special program named Highways to Success and dealt with some very special and at times scary children. They were overage for their grade and the program offered the possibility of skipping a grade. After the program got cancelled I was placed at the school where I am now in which I've taught second, then kinder, then first, and now I am back to kinder. I have changed classrooms A LOT!
4. When did you start blogging?
I officially started blogging November 2011, but have not had much time till this summer.
5. Share a blogging tip or resource.
Well for me linky parties are what have really made me excited about blogging. Being able to join in "conversations" that interest me and that I can contribute something to gives me a great feeling of commaraderie. I would say as you read through blogland and a linky party catches your eye definitely join in. I also think pinterest is a great resource for blogging because you can find new blogs through your interests. :)
To top off all this sharing I spent my Sunday getting better acquainted with my slow cooker. I love to cook! But good cooking takes time, effort, and trips to the supermarket.... which I don't always have.
This weekend I did decide would be the day I pick a recipe and prepare it. The recipe for the weekend was Chicken and Dumpling Soup.
Mine looked a lot like the one in the picture with one big difference. I had never made dumplings before and well.......... my dumplings kinda disintegrated into the soup instead of cooking up. So I must try this another time with a different dumpling recipe.
I also quite proud of myself because I finished typing up the part of my classroom library list I had brought home on Friday. Now to go to sleep so that I can wake up nice a early and think of ways to sneak into my classroom again to continue trying to set up.